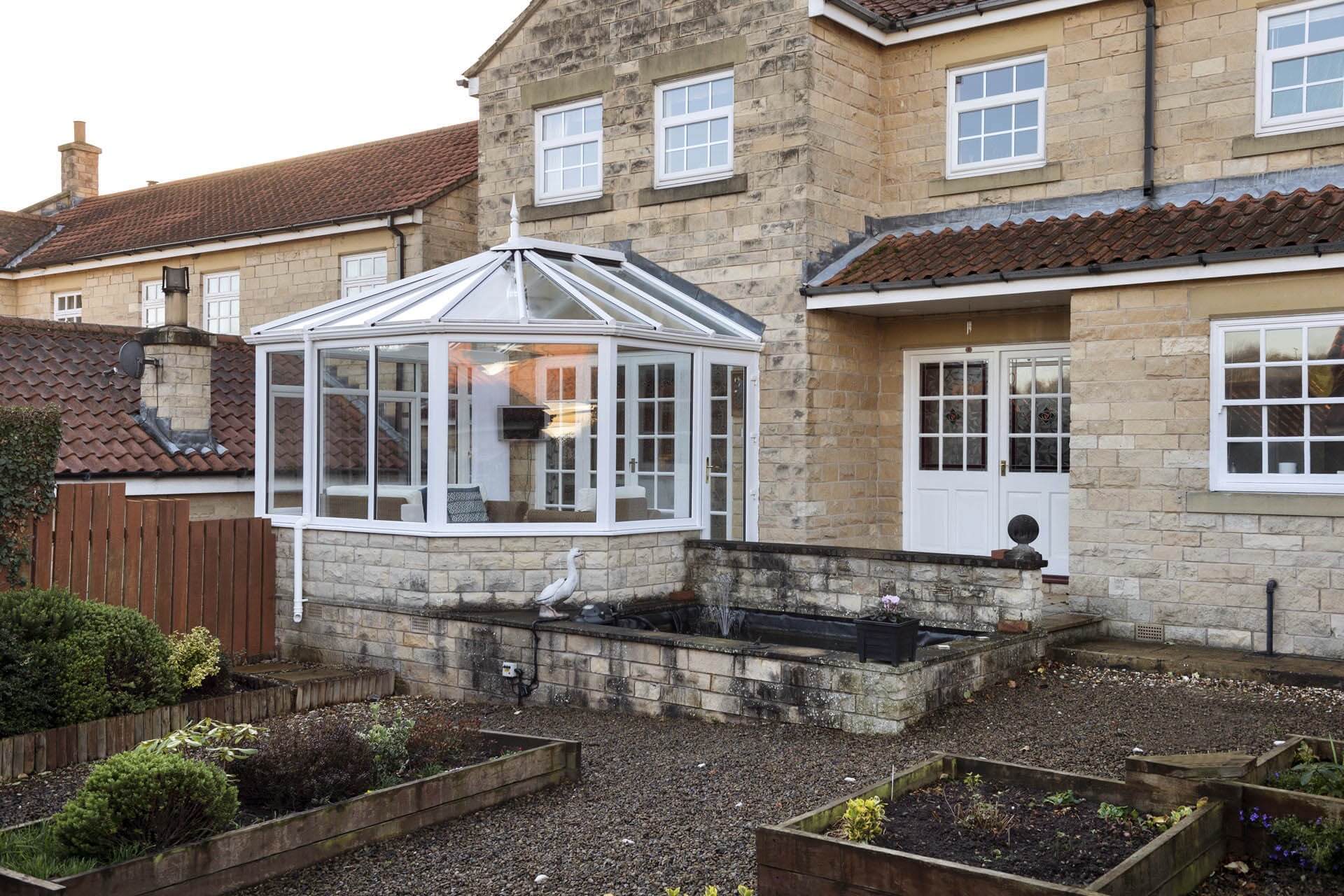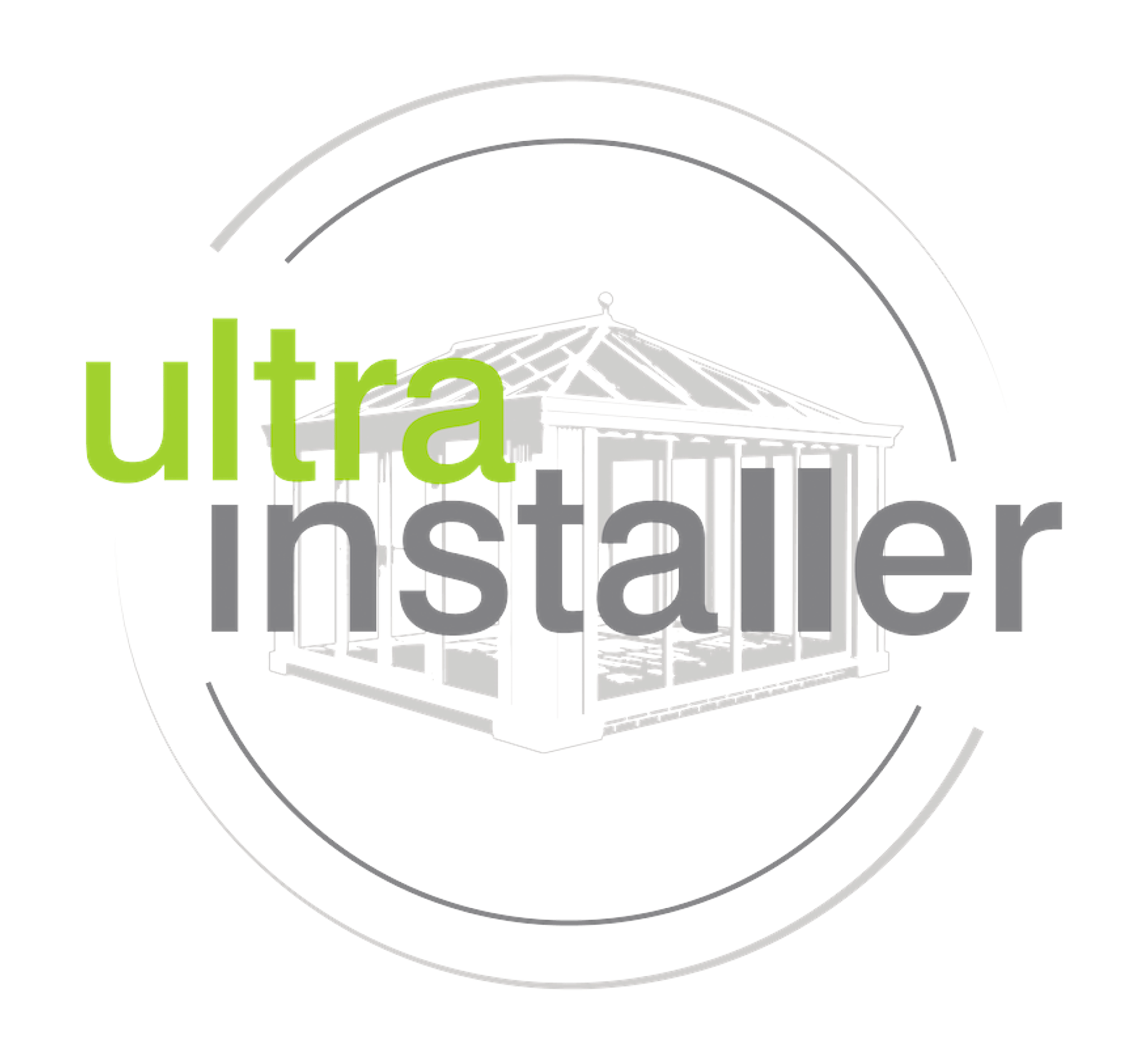 Conservatories in Suffolk & Essex
Our conservatories will make for a great addition to any Suffolk, Essex, or nearby property, regardless of the size and shape of the available space. With our expertise as an Ultra Installer, we can provide you and your loved ones with conservatories to enjoy all year round.
Key Features
We offer a wide range of conservatory shapes, such as Lean-To, Victoria, Edwardian, Gable, T-Shape, and P-Shape. Because of the variety we offer, we are confident that there will be a conservatory shape to best suit your needs. We are also happy to provide you with a bespoke conservatory shape.
Our conservatory roofs are the only conservatory roofs to be approved by the BBA. All our conservatory roofs come with a 25-year certificate of life expectancy, and our tiled roofs are capable of withstanding up to 4m of unsupported bifold or sliding doors. Our conservatories have undergone wind testing at speeds of up to 130mph and fire testing by Warringtonfire.
Stylish & Energy Efficient
Our decorative super-insulated columns provide high levels of comfort as they are five times more thermally efficient than a brick pier of equivalent size and have a U-value of only 0.15 W/m²K. We also provide slimline ridges that are 30% slimmer than traditional ridges and come with high-performance thermal breaks to prevent cold spots and condensation.
Our conservatories can be customised with decorative cornices. They come in one, two, or three tiers for a contemporary look, or can be curved for a traditional look. Our cornices are available in four standard colours and any RAL colour. Our conservatories are also available with larger spans and door openings. Our super-insulated columns can also be customised to match your living space.
Why Get A Conservatory?
A conservatory is an excellent way to get the additional space that a home extension offers but at a more cost-effective rate. Although older conservatories could only be used in the summer months due to poor insulation, our conservatories use modern technology to provide your Suffolk or Essex home with a well-insulated and thermally efficient conservatory that can be used all year round. As a result, you are given the flexibility to use the extra space however you'd like without being restricted by the outside weather.
Make It Yours
Our conservatory comes with various customisation options so that you can truly make it yours. We not only offer various styles of conservatories, but we are also able to provide you with a bespoke style. Additionally, we can provide your conservatory in any colour you desire. You are also able to opt for an insulated internal pelmet and/or super-insulated columns for added thermal efficiency, cornices for aesthetic appeal, and a central lighting panel. You can also choose between our solid or tiled conservatory roof.
Everything Covered
By choosing us, all the associated works with your conservatory are covered. We'll take care of your planning permissions and building regulations. Our conservatories are pre-approved by JHAI and Assent for easy compliance.
During your installation, our skilled team will take care of all the groundwork, electrics, and plastering for ultimate convenience and a streamlined experience. We're here to help make your life easier.
Design Your Conservatories
Ultra Installers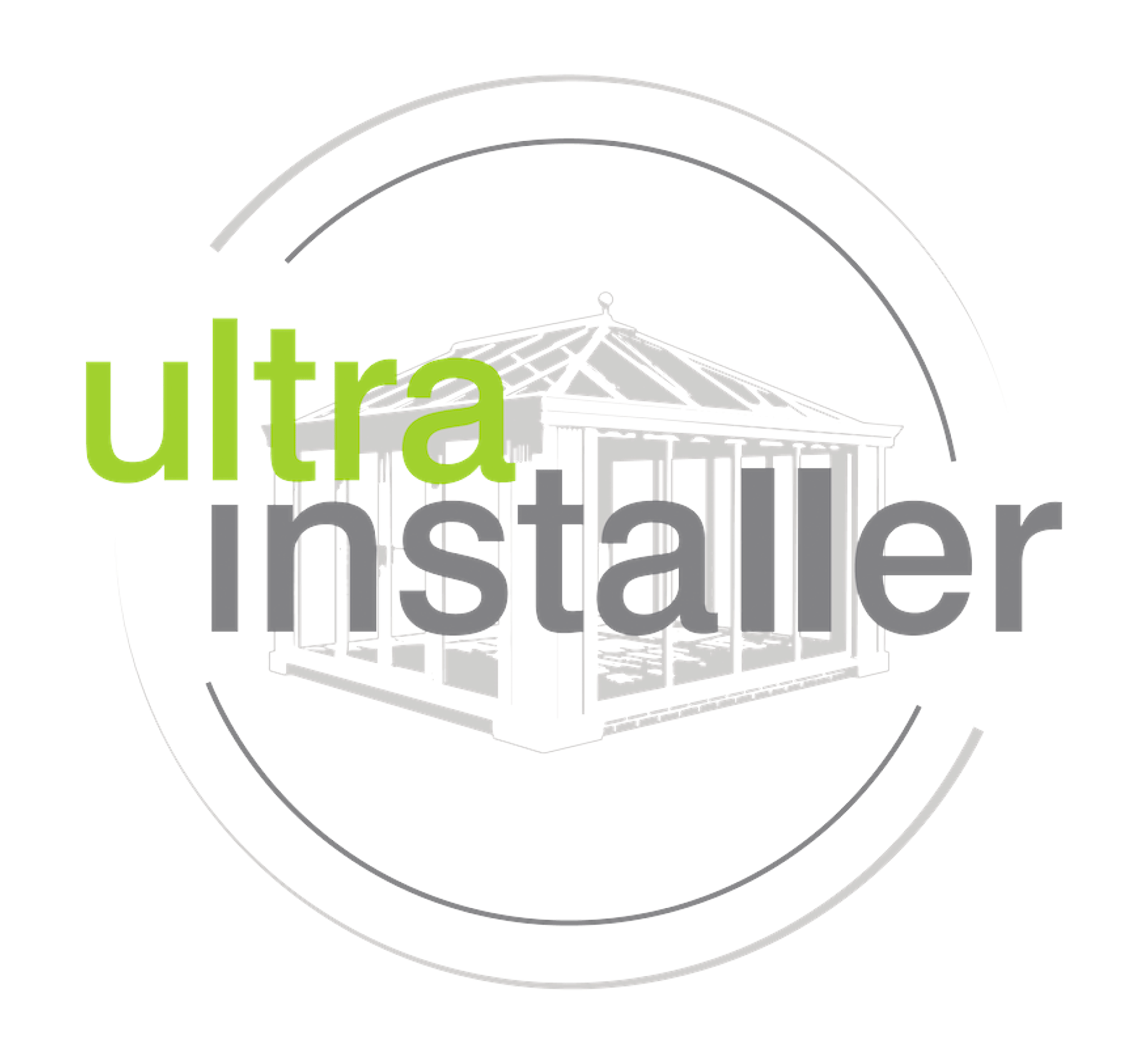 As an Ultra Installer, our team at Blue Light is the trusted installation company in Suffolk, Essex, and the nearby area to install conservatories. Through the Ultra Installer scheme, we have been entrusted to ensure that we provide high standards of service to you so that you can have peace of mind.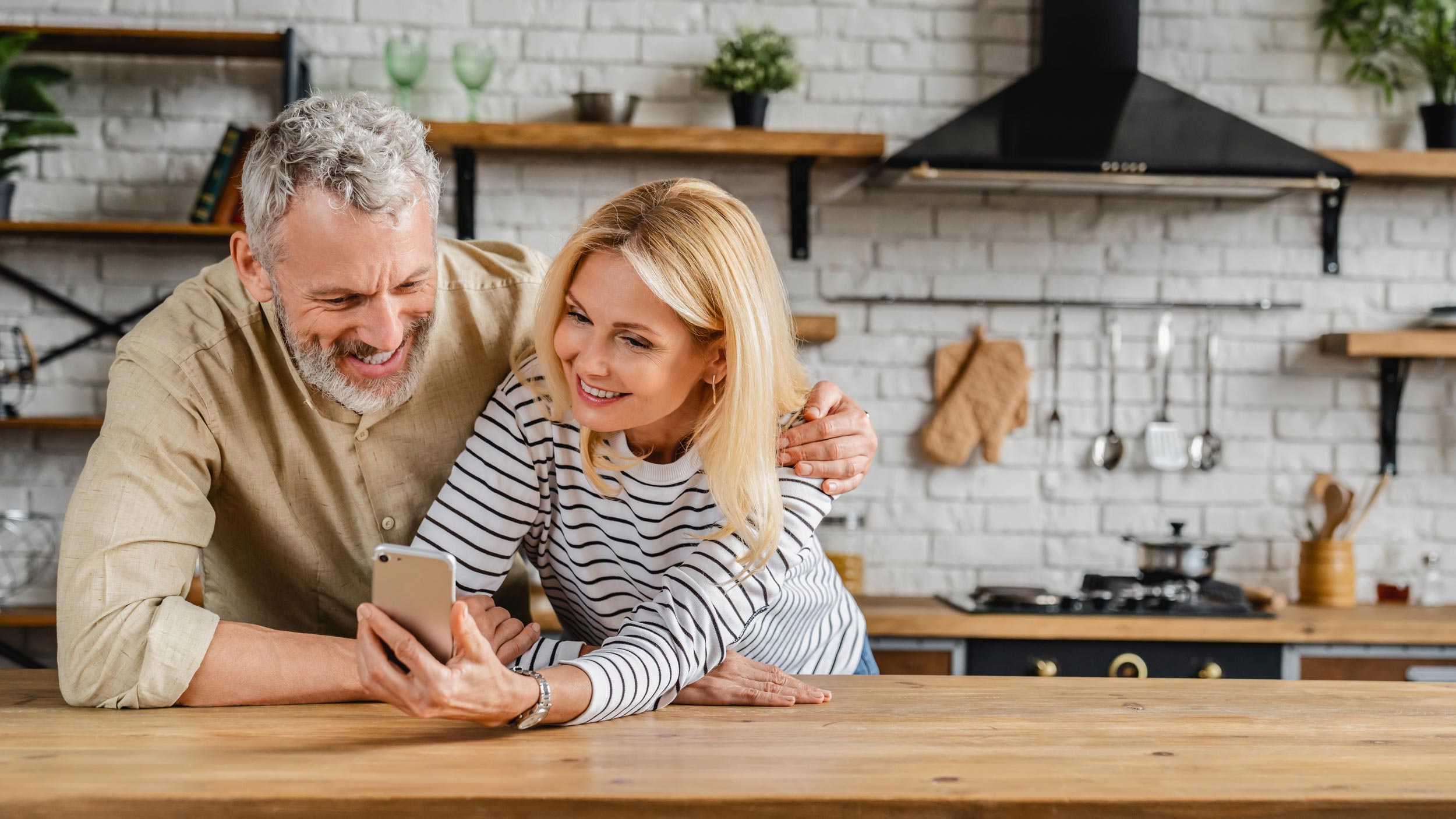 Get in Touch
Start working with us now in Suffolk, Essex, and the surrounding area by using our online quoting system for your conservatory. Alternatively, you can contact us on 01473 944914!
Get A Quote
Find out more from brochures
Our Testimonials

Google
Lesley Scarfe
From start to finish, everyone at Blue Light was friendly, helpful, and efficient. I had a new front door fitted and I'm extremely pleased with the quality of the product and the professional fitting service offered by Blue Light. I would definitely recommend them.
SEPTEMBER 2023

Google
Lee
Customer service was excellent throughout the whole process and we were kept well informed by Carlo. The glass fitters Darren and Darren were confident and were able to answer any questions we had.
JANUARY 2023

Google
Chenell
Highly recommend! We've struggled finding good tradespeople in the past but we are so happy we used Blue Light for our windows and cladding. Really friendly team and a quality service. We wish we could use them for everything! Thanks team
AUGUST 2023

Google
Kim Webster-Marsh
Blue Light Windows have been fantastic from start to finish. The guys that installed our window were, efficient, tidy, and polite. Will be using this company again.
AUGUST 2023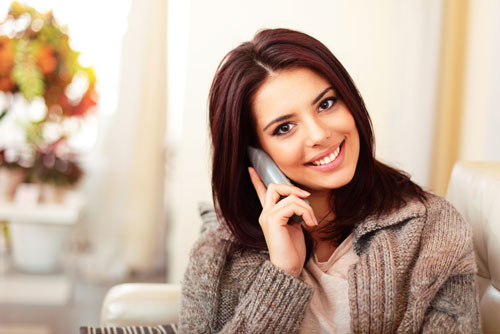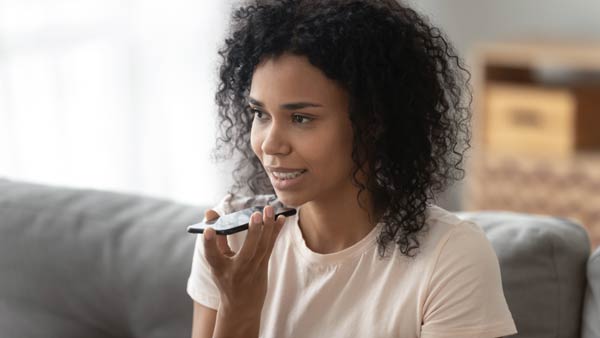 FAQ's
Do you offer performance glazing for my conservatory?
Yes! The type of performance glazing available for your conservatory depends on the orientation of your property. For north or east-facing locations, it is advisable to select glass that has high levels of light transmission and low solar rejection as those directions receive little direct sunlight. On the other hand, south or west-facing locations receive lots of sun and may be too bright or unpleasantly warm. As a result, it is advisable to select glass with a low level of light transmission and higher levels of solar rejection. We can supply glass with a U-value of just 1.0 W/m²K, which is three times more energy efficient than standard glass.
Do your conservatories come with internal pelmets?
Yes! Our conservatories come with internal pelmets around the perimeter that are ideal for installing lights and speakers. 
Do I need planning permission for a conservatory?
In most cases, planning permission is not required. We undertake full and thorough site surveys with no obligation and provide you with a detailed quote. We can also provide additional quotes for electrics, plumbing, underfloor heating, flooring finishes, and conservatory blinds.
What is a cornice?
A cornice is a cosmetic enhancement for your conservatory that hides guttering and rafter ends. This means that your conservatory roofline will look more elegant and streamlined.
How much are conservatories?
It is challenging to say the exact pricing of your conservatory. There are a lot of variables that affect the price of conservatories. To give you a quote, we will need information such as the size, the style, your approximate location in Suffolk, Essex, or the surrounding area, and any additional information. For a quote, contact us on 01473 944914 or use our online quoting system for more details.
Accreditations